Essential Oils for when life gets tough
We take our Essential Oils pretty seriously around here. It's one of our biggest wellness secrets especially on the road. We use them every single day from cleaning to helping us sleep like babies and keeping our immune systems healthy. And the best part, it's the most natural way to do it. Our home is nearly toxin free because of Young Living and our bodies thank us for it every day. And that's exactly what I want for everybody I know.
Recently, I found out one of my closest friends has to watch her husband battle cancer. We've known each other since diapers. She's the toughest chick I know and does it all with grace. She's already watched her mom battle and beat cancer twice and took care of her dad until he passed from cancer less than 6 months ago. Now she has to hold her husband's hand while he kicks cancer's ass at the age of 32. It's just not fair.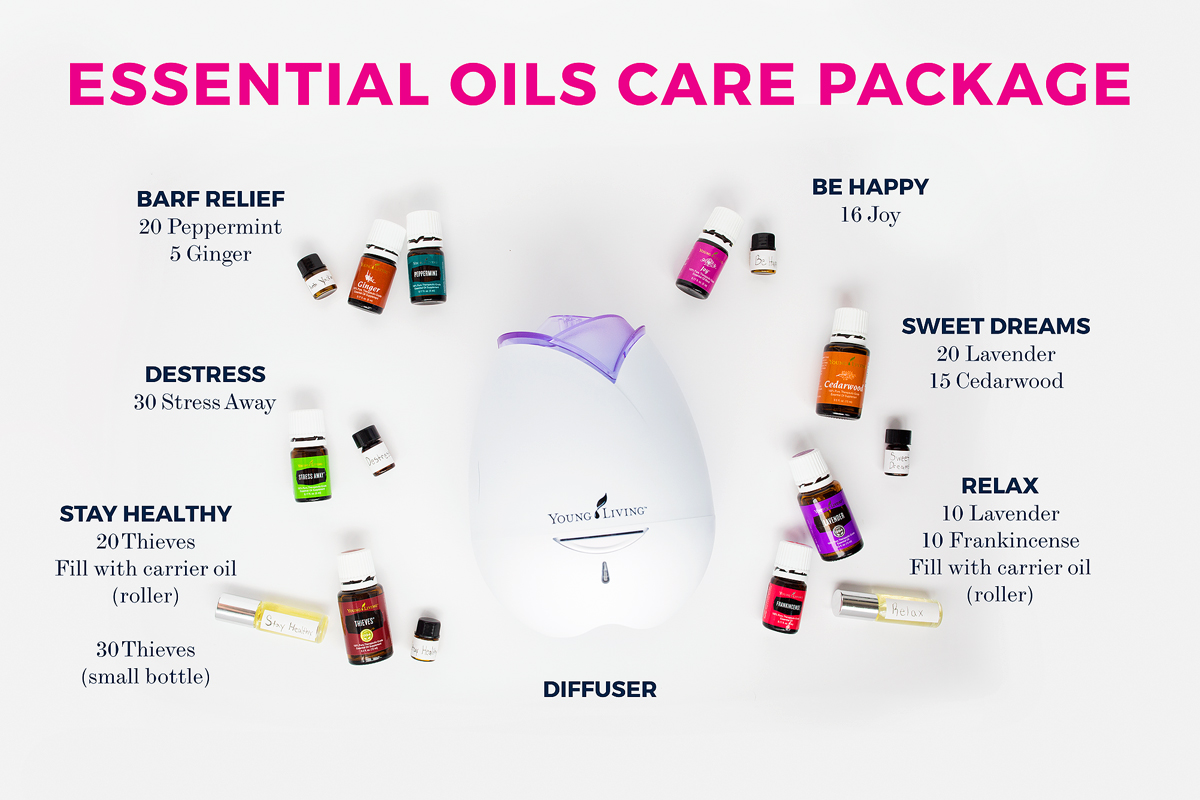 I'd do anything to make this all go away for them. But since I can't and I'm so far away while we travel, I thought an Essential Oils Care Package to help her with emotional support and staying healthy for the rough days ahead would be a good place to start. My hope is this will help someone else taking on the hard stuff in life too.
Most of the care package is for my friend because the doctors are taking care of her husband. While he fights the good fight, I knew she would need as much help as she could get with stress, relaxing, sleeping like a baby and staying healthy. I did throw in a little sniffer bottle for her husband to help with the queasy stomach that accompanies his treatments. The rest is to help her stay as healthy and happy as she can to be there to take care of him. The rollers are for her to take on the go making it easier to apply topically. The smaller bottles can be used for diffusing or applied topically as well.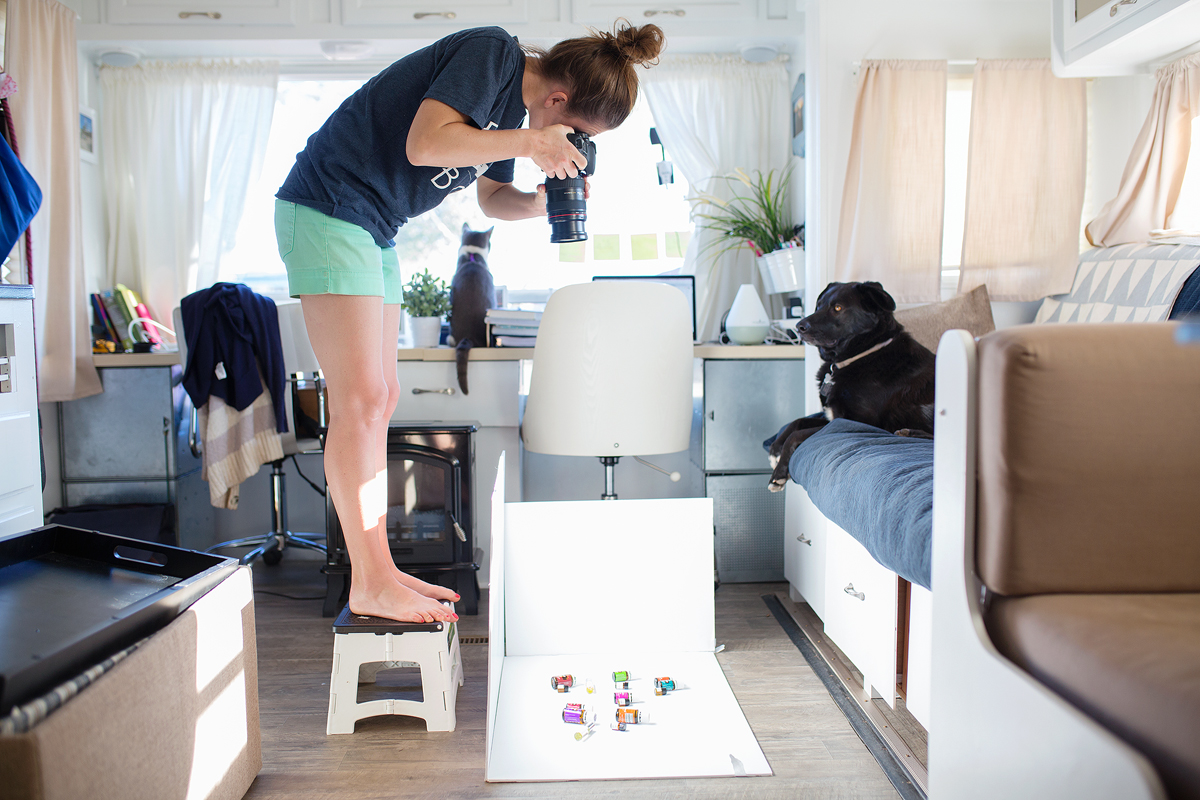 ***A little behind the scenes photographing the care package right in the camper. I used white foam board (less than $10) to create nice even light. Plus it's easy to store. I just fold it up and put it under our dining seat cushions. Super simple. And if I didn't have my camera and Photoshop, I could easily use my phone and a free editing app.***
My hope is this little package helps you take on life's curveballs. And even more good news, most of these oils and diffuser are included in the Premium Starter Kit. If you ever have any questions about oils, feel free to email me at hi@brittanylaurencreates.com. If you want to snag a kit head here, join our team and get connected into this happy oiler life.